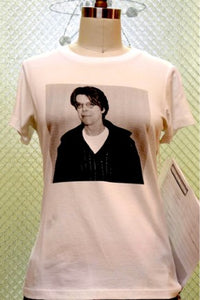 Silk Screen printed by artisans on 100% Peruvian Pima cotton makes this the perfect tee shirt. 
Incredibly soft, iconic photo by the famed Photographer Rose Hartman made in a socially responsible family own factory in Peru. 
Classic fit. 
Fun fact: Rose exhibited at the Brooklyn Museum of Art and this was one of the featured photographs. 
All art is copyrighted. No reproductions without written permission.